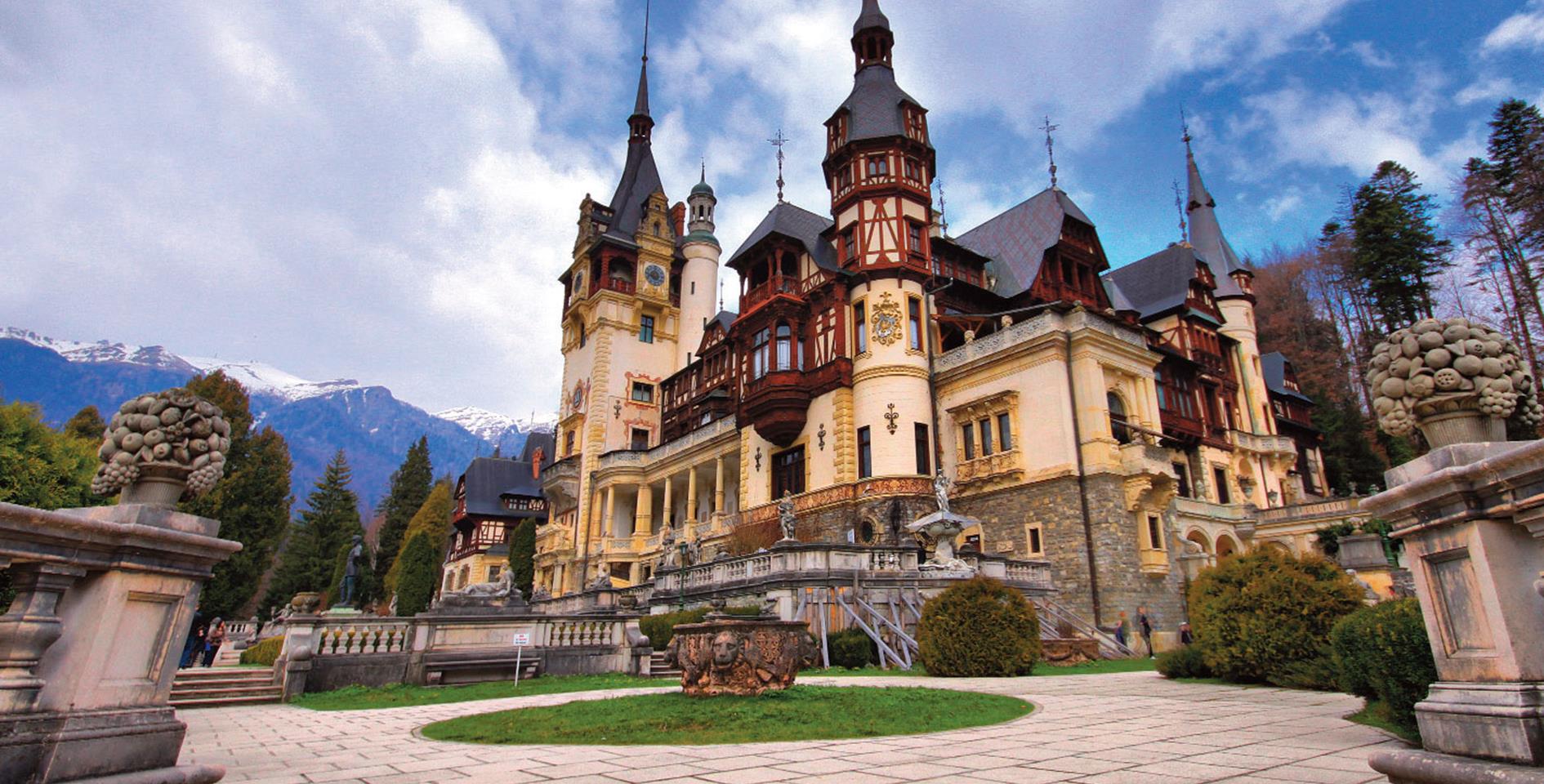 Rome was founded on seven hills in the middle of the Italian peninsula. As the capital of Italy, Rome is of great historical importance. It is located between the Tiber and Aniane rivers and is the capital of the Lazio region. It is also called the capital of two states because the independent state Vatican is located here. The city, which was shown as the largest city in the world during the Roman Empire, is now one of the most populated cities in the world with a population of 2.7 million.
It has been the capital of many civilizations and is home to ancient structures because it has a history of 2800 years . Rome is known as the birthplace of modern state understanding and legal principles. There are many places and historical buildings to visit in the Italian-speaking country. Rome is one of the cities most visited by tourists in the world. It is not possible to fit everything in a short-term holiday plan in Rome, which is also rich in history among the most preferred European cities by our country. That's why those who are limited in time are advised to make a good plan.
The reasons why Rome is so famous are the natural beauty of the city, as well as the fact that many ancient Roman monuments can still be seen today, the abundance of monuments, structures from the Renaissance and Baroque ages and especially the Vatican, the center of the Catholic Church. The reverse spelling of Rome, which we know as the city of romance, means 'Amor', meaning love. For this reason, it is known as the city of 'Love is hidden in its name'. Since the climate of Rome is similar to the climate of the Western Mediterranean Region, summers are hot, dry and winters are rainy. Having a generally mild climate allows tourists to visit it in all seasons.
The Tiber (Tevere) river , which is 400 kilometers long, comes from the north and divides Rome into two. Most of the city is on the east bank of the river. The two sides are joined by many bridges. The western part of the city, which is divided into old and new, stretches from Pincio Hill to Capitolono and includes Campo Marzio, is called the old city . This is because most of the historical monuments are located in this region. The eastern part of the city is the new city , which is thriving and full of morden buildings . The city has regular connections to other cities of Italy, as well as to Europe, by rail and air. At the same time , urban transportation is quite developed.
Roman cuisine is very rich. There are many restaurants and cafes in the city that showcase the best examples of world-famous Italian cuisine. Italian cuisine is famous for pasta . One of the most famous foods of the country's cuisine is, of course , pizza . The most famous desserts of the country are Tiramisu, Panna Cotta and Gelato , which is Roman ice cream. Nightlife is also very developed in the city and the number of entertainment venues is quite high. Cinemas and theaters are open ten months apart from the two months of the summer. In addition, the film industry in Rome is quite developed. Cinecitta, which was established and developed around the city, is considered one of the most famous cinema centers in Europe and even the world.
Where is Rome?
Rome is located in Italy, as the capital of the Lazio region and also the province of Rome. Rome, which has the status of both a city and a special commune, is between the Tiber and Aniane rivers and close to the Mediterranean. Rome is built on seven hills: Palatino, Aventino, Campidoglio, Quirinale, Viminale, Esquilino and Celio.
There are many accommodation options in Rome. The best of them are Casa di Angela, Flatinrome Termini 1, Prati di Borgo. If you want to stay close to the city center, you can choose hotels such as Aria di Mare, The Red Box Roma on the Beach, Rome, Beautiful Apartment in a Vintage Building, or if you want more economical alternatives, you can choose Casa Bella, Campofiori 2, Soggiorno Emanuela, Sweet Stay Home. you can try.
When to go to Rome
Since Rome has a temperate Mediterranean climate , it is suitable to visit at any time of the year. However, in the summer months, it gets crowded as many tourists visit it. Autumn/winter months are a suitable period for those who prefer cheap holidays because hotel prices drop considerably during this period. For those who want to visit in hot weather, it is recommended to go towards the end of spring, not in the middle of summer, as it will be less crowded. Other factors to consider are that admission to museums and historical sites is free on the first Sunday of every month. Museums and historical places are generally on Mondays.is closed. In addition, all places are closed on public holidays such as 25 December, 1 January and 1 May. The ideal months to visit Rome are September, October and the beginning of November or April and May.
Where to Stay in Rome
Rome is one of the cities that attract the most tourists in the world, and accordingly, many different concept hotels serve their guests. Since there is a high demand in Rome, hotels compete with each other in terms of service quality. Prices are not too high either. Luxury hotels , which usually bear the signatures of famous designers , are perfect for those who really want to feel the spirit of Rome. Standard hotels also have an above-normal elegance and service compared to many cities. You can have a wonderful holiday in Rome if you prefer accommodation that is close to touristic attractions and not far from the center.
Tip: If you book hotels two or three months before your trip, you can find places at much more affordable prices. You can also find Rome hotel deals here.
Rome Hotels
Rome , the capital of Italy , attracts thousands of tourists every year both to itself and to the Vatican , which is located in it. The fact that the city is located in Europe and has a suitable climate in the Mediterranean basin is of great importance in terms of tourism. The historical importance of Rome and being one of the capitals of art also increase the curiosity and interest in the city. It is necessary to stay here for a while to explore the city, which is in such high demand.
Roman holidays are usually long or start counting down the days to revisit a arriving city. For this reason, accommodation facility owners are focused on providing good service compared to high demand. There are many hotels at different points in Rome. However, early booking is always important to stay in a good location; because in Rome, which is one of the preferred routes especially for honeymoon, you may have difficulty finding a place in the hotel you want. Of course, it is possible to find hotels for every budget in almost every region. What is important at this point is the criteria you are looking for an accommodation. If you are going to Rome and are wondering about the facilities in the region, you should read the rest of our Rome hotels article.
Rome Attractions
With its thousands of years of history, Rome, the capital of Italy, is a very rich city in terms of places to visit. Rome, where one of the most rooted and powerful civilizations in history was founded, is one of the cities that hosts the most visitors in the world. With its nearly 3,000 years of historical background, streets full of art and architecture, and local colors, Rome blends history, culture, art and architecture in perfect harmony. We have listed the most beautiful places to visit in Rome, which is like an open-air museum. You can click the read more button to see the whole list.
Rome City Transportation
In Rome, like all European cities, there are metro lines that are very useful and can provide convenience to tourists. There are also bus and train lines. Tickets for transportation can be obtained from the toll booths at all stations. The metro operates between 05.30-23.30 hours. On Saturdays, it works until 00.30. As for the ticket prices, with 2017 prices, the ticket price that you can ride unlimited for 1 day is 4 Euros and the validity of the tickets expires at 12 o'clock at night. The 3-day ticket price is 11 Euros. A weekly ticket is also 16 Euros .
Buses are more advantageous than the metro in terms of having stops to most touristic areas. However, it should not be forgotten that the traffic in Rome is quite intense, especially in the summer months, which is the busy tourist season. Buses operate between 05.30-23.30. There are also night buses. Apart from these, there are electric minibuses, archeobus, number: 110 lines, which serve especially for tourists and provide easy access to touristic areas. Especially number:110 passes through most touristic places.
-Taxi, taxi transportation in Rome is a very expensive option. In 2017 prices, the opening is made with 2.80 Euros and this price increases with every km. In addition, the opening fee changes on holidays.
-The use of bicycles and motorcycles is quite common, especially scooters are indispensable for the Romans. You can tour the city full of historical beauties by scooter to have a nice and different time, but it is very professional as the locals are used to it. Care should be taken in this regard. If you cannot use it well, it is better not to rent it.
Roman Cuisine
Italian cuisine is famous for its pastas and pizzas . There are many varieties such as Parmesan cheese, seafood, sauces made with minced meat. Penne and Ravioli are the most famous types of pasta. Lasagna is one of the famous dishes of Italian cuisine. Lasagna , which is a kind of pasta, is available in varieties with minced meat, vegetables and chicken. Another famous dish called pilaf of Italy is Risotto . One of the most famous foods of the country's cuisine is pizza. Roasted Beef and Osso Buco are among the most preferred meat dishes. The most famous desserts of the country are Tiramisu, Panna Cotta and Gelato, which is Roman ice cream . TuscanyThe best quality wines are found in the country where the wines are produced.
It is possible to find countless restaurants offering traditional and modern tastes, where you can find the best examples of the world-famous Italian cuisine . There are many options in local restaurants, especially with seafood delicacies, risottos, Italian pizza and vegetarian delicacies. Although it is common in the Naples region, limoncello is served after the meal in some restaurants in Rome . There are several restaurants serving Italian cuisine in the Vatican. The best known are Old Bridge, Siciliainbocca and Insalata Ricca . There is also a restaurant in the Vatican Museum .
Recommended restaurants;
La Pergola- It is an award-winning and quite luxurious restaurant.

Ristorante 2 Caminetto- Family restaurant serving delicious Italian delicacies.

Pastificio- It is the ideal place for a snack. It is possible to eat cheap.

Panino Romanesco- A place that serves home-made, especially bread rolls.

Forno Panificio Arnese- A place with very successful pizzas.
Places that should definitely be visited for ice cream lovers ; Giolitti, San Crispino, Gelateria del Teatro.
I Dolci di Nonna- If you are looking for sweet varieties with different tastes, it is an address you should definitely visit, the prices are a bit high.

Pompi- Another place for dessert lovers. The tiramisu is ambitious.
Tip – A tip of 10% of the account is paid.
Shopping in Rome
Even though Milan is the capital of fashion, it is just as important for Italy as Rome in the field of fashion. Therefore, textile products are among the most preferred. Especially bags, specially designed products, original leather designs are the most suitable alternatives for shopping lovers. Home to famous world brands, Rome has many alternatives for souvenirs that fit your budget. Apart from textile products, you can also buy antiques and handicrafts.
Famous shopping streets;
Via Marqutta: Antiques and works of art are sold.

Via dei Coranari: Antique items are sold.

Via Condotti: The most stylish shops are located here.

Via del Corso, Via Borgaganana.
Shopping malls;
Euroma 2, east Rome, Da Vinci Mall, Parco Leonardo, Coin.
Rome Nightlife
Seeing Rome, which is home to many buildings, with night lighting is a must-do for visitors. The historical buildings in the city gain an even more impressive appearance with night lighting. The Testaccio area is the area where those who are curious about nightlife can find themselves in the most entertaining part of the city. This is the first area that comes to mind when it comes to nightlife in Rome. The San lorenzo area is the place where locals hang out rather than tourists. In the evening, the most active areas of the day are Campo dei Fiori Square, Navona Square, Spanish Steps as well as during the daytime.is . There are many places you can choose for nightlife in Rome, which is one of the most touristic capitals of Europe. We cannot say that nightlife is cheap in Rome, so it is better to be cautious.
One of the most important factors to know about nightlife in Rome is that many clubs open their doors after 10 pm. In short, nightlife in Rome starts late. Campo de Fiori square, Navona Square and Spanish Steps, which are among the popular spots in Rome, are also very lively and colorful in the evenings. The best nightclubs are in the Testaccio area, while the entertainment venues are mostly concentrated in the Trastevere area . Piazza Tilussa is the square where young people gather at night. The bars and clubs in San Lorenzo , where university students gather, are very crowded on weekends. In this region, local people generally have fun.The Spanish Steps is one of the places where all young people gather. The place where the most beautiful cafes are located is Navona Square . The Campo di Fiori region is also the region with the most intense nightlife.
Distillerie Clandestine , an important and very special nightclub in Rome, has a 1930s theme. Cocktails attract attention in the venue, which has clubs, restaurants and disco sections. Goa Club , which is a specially designed venue, is among the places that attract attention in Rome. The venue is one of the most famous nightclubs not only in Rome but also in Europe. The best DJs of Europe often perform in the venue where music appealing to sophisticated tastes such as rhythmic, ethnic, house and techno is played.
Rome has wine bars, clubs, live music venues and cafes, and plenty of options for nightlife entertainment. Alexanderplatz , one of the oldest jazz venues in Rome, is a must-see for music lovers. The food is of very high quality in the venue, which hosts international musicians as well as local musicians. Le Coppelle , which also includes a cocktail bar that stands out with its varied wine list, and Jonathan's Angels with its eye-catching decoration are among the places to be seen. Improvisational music draws attention at Fiddler's Elbow , one of the oldest Irish pubs in Rome . La Vineria with reasonable wine and beer pricesOne of the fashion venues, which appeals to rock music lovers, Rock Castle Cafe is one of the places to visit in Les Affiches Roma , which serves until the sun and serves breakfast on weekends .
Suggested venues;
Alien
Gilda

Alexanderplatz

The Kabbalah
Rome Festivals
Numerous festivals are held in Rome throughout the year. Some important festivals are listed as follows:
Founding of Rome – (April 21)

International Horse Racing and Jumping Competitions – Piazza di Siena – (May)

International Tennis Championships – Women and Men – (May)

San Pietro (Peter) and San Paolo (St. Paul) Celebrations – (29 June)

Rome International Fair (May – June)

Tevere Expo (show along the Tiber River) – (second half of June and July)

Estate Romana Musica (Opera, Music and Open Air Cinemas) – (July – August): Dancers from all over the world perform in the streets. At the same time, theater and opera performances are performed during this period.

The Noantri Festival: Celebrated in the Streets of Rome / Trastevere area. (Last week of July) A large street march and demonstrations take place during this period. It is more of a religious festival and lasts 8 days. A giant cross is carried by people belonging to different sects, wearing traditional clothes. During this period, traditional folk dance performances are held in the Trastevere region.

Roma Europa – (September): Many European artists organize theater plays and concerts during the festival.
Practical Information for Rome
Since there are many places to visit in Rome, it is not possible to visit every part of it in 2-3 days, so if you have little time, you should make a good plan and go.

Bus number 64 is the most useful line for your touristic trips.

Police 112, ambulance 118, fire brigade 115

Telephone code +39
Roman Currency
The currency is the Euro, as in most European countries.
Rome Official Dili
The main language is Italian. The majority of the population speaks English .
Hello: Ciao

How are you?: Come Sta?

Good evening: Buona Sera

Thanks: Grazie
Rome Time Difference
Located in the GMT+2 time zone, it is one hour behind Turkey.
Rome Public Holidays
New Year (January 1)

Epiphany (6 Ocak)

Easter (March/April)

Independence Day (25 April)

Labor Day (May 1)

Republic Day (April 2)

Christian Festival (November 1)

Christmas (25 December)

Assumption (August 15)